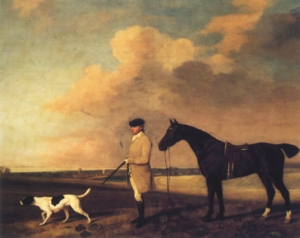 *NEWS* 3/12/17: We have a beautiful, smart, affectionate, orange & white male puppy available.
Temperament tested for performance; unlimited potential for fieldwork, hunting, showing;
out of two amazing parents; outstanding pedigree. Call or email us if interested!



Welcome. We are highly selective breeders of elegant, intelligent Pointers that are outstanding field & home companions.
This site is dedicated to my beloved Pointer dogs & their accomplishments, along with many other Pointer facts. We hope you find it useful.

HOW WE STARTED
Our foundation , Remi, set a new standard for the breed :
~ REMI ~
DUAL CHAMPION Woodspoint Remington MH CD
NAVHDA N.A.
(OFA Good)
Remi was the first Pointer to become a Dual Champion / Master Hunter & the breed's first DC / CD.

The American Pointer Club's #1 Gun Dog 1998 & APC Top Five Gun Dog 95/96/97/99
She won two major horseback stakes en route to her Field Championship, winning trials in California, Maryland, Ohio, & Wisconsin with many other placements at grounds including Illinois, Michigan, New Mexico, & Pennsylvania, proving her ability to handle all types of cover.

Remi was one of only five Pointers ever to earn a VAX title (Versatility Dog Excellent) and the only VAX to produce one (her daughter Isis.)

Dig out the Christmas 1998 issue of the "American Field", page 54-E, for one description of her super work in the field.

Remi was inducted into the American Pointer Club "Hall of Fame" in 2005.
SOME THINGS WE'VE DONE
We've bred:
TWO DUAL CHAMPIONS :
DUAL CHAMPION Remington Grand Teton Ranger, SH
DUAL CHAMPION Blackthorne Remington Isis, JH, CD, VAX
Multiple Show Champions
Multiple Top Field Dogs:
APC #4 Field Trial Derby Dog 2009
APC #2 Field Trial Puppy 2008
APC #1, #2, AND #5 Field Trial Derby Dogs 2005
APC #5 Field Trial Derby Dog 2004
APC #2 & #4 Field Trial Puppies 2004
APC #1 Gun Dog 2001
APC #2 Field Trial Derby Dog 2000
APC #4 Gun Dog 1999
APC #1 and #2 Field Trial Derby Dogs 1997
APC #1 Field Trial Puppy 1996
The first Pointer to earn the OFA's "Champion of Health" award
The first DC x DC & and the only DC/MH/CD x Ch./SH/TD Pointer litters ever

Our goal is to produce Pointers that REALLY work AND look good doing it. We want to produce the BEST working, nicest, most trainable, best looking companions and bird dogs.
We had a great start with the exceptional "Remi" and aim to keep the bar raised, where she left it.

REMINGTON POINTERS
(412) 741-0408 * Sewickley, PA
E-mail us: remington1@hotmail.com
PLEASE NOTE:
ALL our dog pics, etc. on this website belong to us, not you:) Please, don't copy or download them without permission. You may link freely to any page on this website
.
- (Partially) updated February 2017 -