"Axel" is Champion Remington's Unforgiven, JH.
Parents: DC Woodspoint Remington, MH, CD x DC Kinnike Blackthorne
DOB: 12/27/95
Littermates include:
DC Blackthorne Remington Isis, JH (the breed's 8th Dual Champion)
Ch. Remington Richochet Romance, JH (Specialty Winner's Bitch)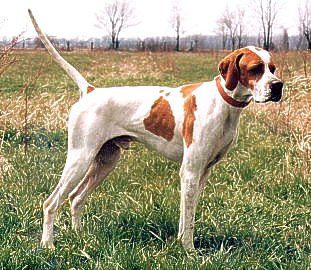 Axel on point.
Axel looking up. He has a lovely head.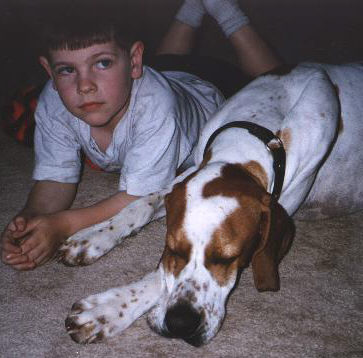 One of Pointers' amazing talents is just being
"cuddly" with their kids.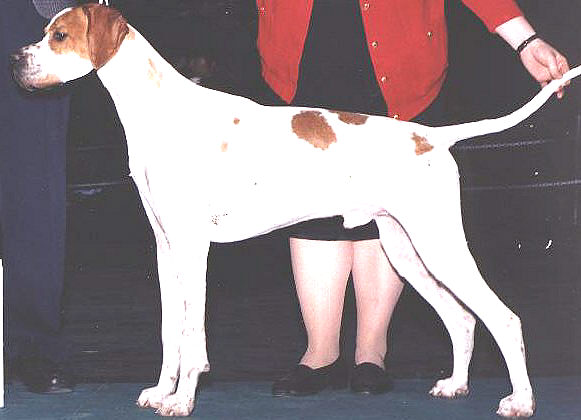 Axel finished his show championship with a five-pt. major win.